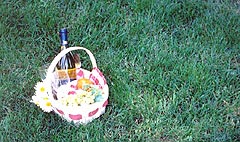 Emerald Envy
Your customers deserve supreme turf seed for:
Supreme home lawns
Supreme commercial lawns
Supreme sports fields and links
Supreme park and playground lawns
Emerald Envy©
80% perennial ryegrass and 20% fine fescue mix
Our most popular 80% perennial ryegrass and 20% fine fescue mix has been used by professional landscapers on many different types of turf installation on hundreds of sights throughout Northwest Oregon and Southwest Washington. Our mix of three supreme perennial ryegrasses and two fine fescues are among the top rated turf seed in U.S. national turf trials. We're proud that it's a product of Oregon where most of the grasses are raised in the Willamette Valley. These grasses are bred for lower growth, greater disease and insect resistance, dark green color and winter hardiness.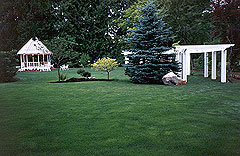 Emerald Envy was designed to be used in either sunny or light and medium shade conditions. Our grasses produce a plush turf with shade and stress tolerance. Suggested application rate for lawns : 10 lbs. per 1,000 s.f. or 450 lbs. per acre.
"Why offer your customers anything less than the "Supreme Choice©."